Diamond Coach Limousine & Airport Transportation provides professional services to those who seek reliability. There is no greater assurance than knowing you will be taken to your destination in a timely and secure manner.
Whether you require our airport service or are looking to treat yourself to a night on the town, you can put your faith in us. Our different escort vehicles will be sure to meet your desires.

We speak 4 languages:

Se Habla Español
Nous parlons Français
Mówimy po Polsku
We speak English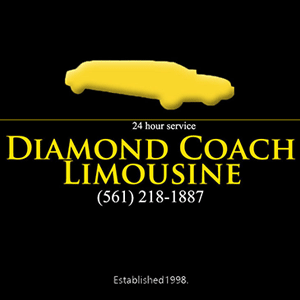 Our professional drivers are fully licensed and insured. We have been in the business for almost 20 years and have established a reputation of reliability and dependability. At Diamond Coach Limousine & Airport Transportation, "we deliver you," and we do it well.
Contact us today and ask about our excellent rates.
Permit #VH310
Licensed & Insured