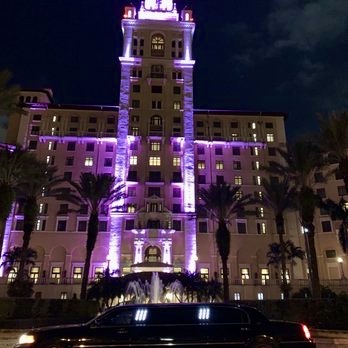 Whether you're planning an anniversary dinner, special night out, or your daughter's Sweet 16th birthday party. Boca Raton residents often hire reliable limo companies that service their area. Contrary to popular belief, not all Boca Raton limo companies alike. Some, like Diamond Coach Limousine, are more than prepared to provide a superior and reliable service for your special occasion.
Here's a quick guide that will help you finding the right Limo Service for special events
They Should Offer Customized Limo Service in Boca Raton
Special occasions are special. This is why you shouldn't work with limo companies that offer cookie-cutter specials. Problem with many 'package deals is that they limit the choice customers have. The limo company can tell you which vehicle you can use, when they are available, and how long.
That's not how you do it.
Remember that you are the boss. You have the option of choosing which Boca Raton limo service you would like. You have a choice.
Make sure they offer 24/7 Limo Service in Boca Raton
You don't want your event to be hampered by time or hours. You should ensure that the limo company you hire has a 24 hour operation. This is particularly important when scheduling pick-up times. Unfortunately, many limousine companies in Boca Raton have strict rules. These types of companies are not recommended. Do not work with these types of companies.
Make sure They Offer Customized Packages.
We have already stated that you don't want a limo service that is too similar to yours just because it's cheaper. It will quickly become apparent that the package you are paying is not worth much. It is best to find a reliable limo service in Boca Raton that allows you to create a package that best suits your needs, budget and group size.
Make sure they provide exceptional customer service.
While this may seem like common sense, the truth is that it is difficult to find superior customer service these days. These are some things that you can verify to show your customers that they can and will go the extra mile to meet their needs.
a) Does the BBB have a positive record of service?
b) Are they open in communicating with you and are they friendly when you first contact them?
c) Do they respond quickly to your emails or do you feel like you're a burden in their office?
For your special occasion, call Diamond Coach Limousine. We'll make your event memorable.
Finding the Right Limo Service for Special Events