Special Event Limousine Service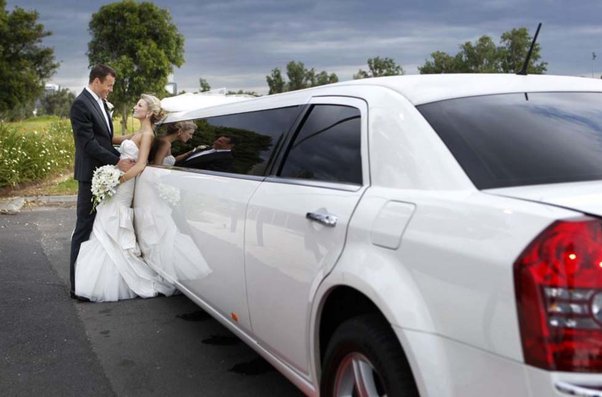 Nothing is more luxurious than showing up in a limo to a fun event. Arriving in an expensive limousine makes you appear important and well-known.
There are a number of things to consider when you're looking for the right limousine. At Diamond Coach Limousine, your Special Event Limousine Service will be well-maintained and driven by a professional.
Here are the 7 most important occasions for which a limousine is needed:
1. Wedding Anniversary
The anniversaries of your wedding are a huge milestone that should be celebrated in the best possible way. You can get the luxury you deserve by hiring a limousine. A limo will make you and your partner feel like royalty on a anniversary date.
You can plan your anniversary date by choosing a nice restaurant, and then a fun activity such as going to a movie or a bar. You should relax on the anniversary of your marriage. You can enjoy more time with your partner by letting someone else drive.
2. Prom
When you imagine going to prom, the first thing to come to mind might be riding a limousine. You will feel fanciful, important, and fabulous when you arrive at prom in a limousine. Your classmates will be envious of your prom trip.
Renting a Limo is a great choice for parents. It will give you peace of mind that your child is getting to and from the prom in a safe manner. You will enjoy a memorable prom ride with your friends if you are a student. Enjoy refreshments and your favorite music to get you pumped for the night ahead.
3. Bachelor or Bachelorette Parties
Renting a limousine is the best way to make your bachelor or bachelorette guests feel luxurious and comfortable. Renting a limousine is the best way to ensure that you are safe while bar-hopping all night. Your own driver will be waiting to pick you at any time. This means you won't have to wait for a taxi!
Renting a limousine for a bachelorette party is also a great idea. You can arrive in style if you want to go shopping with your girlfriends or visit the spa. It will be convenient and fun for your entire bridal party to have their own chauffeur for the weekend.
4. Night on the Town
A limo is a great way to spend a night of fun with friends. Enjoy riding in the limo and listening to music with your friends. Enjoy delicious drinks to get yourself ready for an exciting night.
It is smart to hire a limo to take you out for a night of fun. You will need to plan transportation for you and your friends if you are planning on drinking. You can use a limo to get around and find cool places.
5. Concerts
A concert is another event you can enjoy by hiring a limousine. Parking at concerts is usually a nightmare, and leaving the lot afterward is even more difficult. If you use a limousine to get to and from the concert, you can expect premium service.
When you go to a concert, it's a lot of fun. And when you hire a limousine, the party begins as soon as you are picked up. Your friends and you will have a blast jamming out to music on the way to and from the concert.
6. Weddings
After you have said "I do" and sealed the deal with your partner, you will want to get in a limo so that you can ride off together. You will be glad you rented a limo to take you away from your wedding. A limo will make you and your partner feel luxurious.
You and your partner will find it incredibly convenient to have a limo take you to your wedding. The limo is waiting and ready for you, so there's no need to arrange any other transport. In a big, fancy wedding gown it is much easier to get into and out of the limo than it is to do so in a car.
7. Cruises
You will feel opulent when you decide to take a cruise. But what if you want to arrive in a limousine? In a limo, you will arrive at the port of your cruise feeling fancy and luxurious. This is an excellent way to arrive with all your luggage in a fun and exciting way.
A cruise can be a wonderful way to escape and feel like royalty. As soon as you leave your house, you should start to feel like royalty. You can have a limousine come to your home and pick you up on your next vacation.
Special Event Limousine Service